ARTIST'S BIO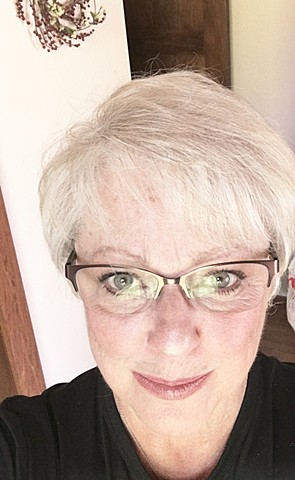 Joy DeNicola received a Bachelor's Degree in Fine Arts from The University of Wisconsin, Milwaukee and graduated summa cum laude.
After working as a studio artist for a number of years, Joy became deeply aware of the transformative nature of art-making and its ability to foster self-awareness, personal discovery, growth, enlightenment and inner healing. This led her to earn a Master's of Science Degree in Art Therapy and Counseling Psychology from Mount Mary University in Milwaukee, Wisconsin where she also graduated summa cum laude.
Joy worked in the field of art therapy and counseling for 20 years helping countless clients recover from trauma and multiple other emotional and psychological injuries. Using artistic expression as well and traditional therapy modalities, she aided clients in their journey of healing, recovery and personal growth.
Joy has taught and lectured at the Graduate School of Art Therapy at Mount Mary University and other institutions including the University of Wisconsin at both the Milwaukee and Madison campuses. She has led national workshops and retreats, provided in-service trainings, and she has maintained a private practice as a clinical art therapist. She also maintained a fine arts studio creating original artworks.
Joy's artwork has been shown in fine art galleries, and she has been commissioned for corporate installations, which include General Electric Co., St. Joseph Hospital, St. Francis Hospital, Villa St. Francis Assisted Living Facility, The Joseph Schlitz Corporate Center, First Star Bank Corporate Offices, and the Encaustic Art Institute Museum permanent collect, as well as numerous private commissions across the country.
SOCIETIES AND MEMBERSHIPS:
~Phi Kappa Phi National Scholastic
Honors Society - Life Member.
~American Women Artists
~Landscape Artists International
~Lake Superior Art Association
~Encaustic Art Institute